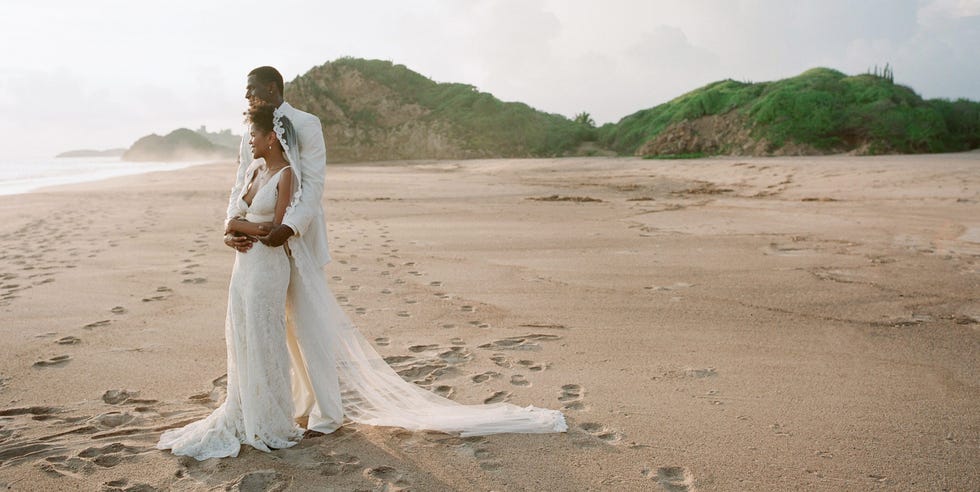 12 Ideas to Level Up Your Beach Wedding
This year will have loads more beach weddings than we've seen in the past, with smaller, outdoor weddings taking the place of larger, indoor affairs in a mid-pandemic world. With that in mind, many of 2021's celebrations will likely take place on the beach, or shoreside, from the Hamptons to Miami to Malibu and beyond. But these ceremonies on the sand won't be the standard, low-key, bohemian affairs we've seen in the past. Sure, a beach wedding suits the bohemian bride, but even that beloved aesthetic has evolved, it's effortless—but has far more facets than ever before.
Expect an update to beach weddings, some where ball gowns may walk down aisles and others where dinner is hosted around a fire pit on the sand. Some might feel like two events in one, featuring an easygoing ceremony on the shore followed by a more over-the-top dinner in a tent on dry land. There are countless ways to host a wedding on the beach or the coast. Here, 12 ways to elevate, update, and think outside-the-box when planning a beach wedding.
Read more from source article >